Duesenberg J135 in Switzerland
Picture Gallery

Topic Author

Site Admin Assistant
30 Jan 2004 14:02
#1274
by

Picture Gallery
Picture Gallery created the topic: Duesenberg J135 in Switzerland
Our thanks to Jean-Eric Raoul for these pictures!
Here are three small pictures of the Duesenberg that I've driven in Switzerland last november.
Chassis : 2227 ; engine : J 135.
The car has been rebodied, but I'm not able to say when and who made the job. Thanks to another ACD member, I know that it was sold new as a
short chassis Derham sedan. And the chassis has probably been shortened, to wear this boat-tail speedster body, on an extra short wheelbase.
This car is now the property of the Charles G. Renaud Foundation, a truly magnificent private collection near Neuchatel, in Switzerland, with more than 120 cars displayed, including a Cord 812. But if you're not exclusively devoted to ACD cars, you'll probably enjoy AC Cobra, six pre-1931 Bentley, eight Bugatti, one Delage D8, six Ferrari, one Hispano-Suiza, one Isotta Fraschini roadster Castagna, one Marmon V16, one Maybach Zeppelin, two 1930's Packard, four pre-war Rolls-Royce, one Voisin? and many other jewels.
Please Log in or Create an account to join the conversation.
MICHAEL S SMITH

ACD Club Life Member
31 Jan 2004 01:22
#1275
by

MICHAEL S SMITH
MICHAEL S SMITH replied the topic:
I THINK THIS IS CAR RICK CARROLL DID AND HAD AT AUBURN A NUMBER OF YEARS AGO.AT THE TIME RUMOR WAS HE TOOK IT TO INDY AACA NATIONAL, DIDNT GET 100 POINTS, AND WAS VERY UPSET. I HAVE WONDERED FOR A LONG TIME WHERE THIS CAR WENT BECAUSE I WAS VERY TAKEN WITH IT AT THE TIME.
---
MICHAEL S SMITH ACD LIFE MEMBER #40
851 auburn phaeton
851 auburn sedan
810 cord westchester
812 cord phaeton(ex Tressler Swiss)
812 cord custom s/c beverly
812 cord s/c cabriolet
812 cord s/c beverly
80 866 speedster (pray factory built)
Please Log in or Create an account to join the conversation.
landmark

New User
30 Jun 2011 17:55
#20385
by

landmark
landmark replied the topic:
Hi,
these picture of J-135 were taken at the Imperial Palace Hotel in 1996. The frame number at the display was 2328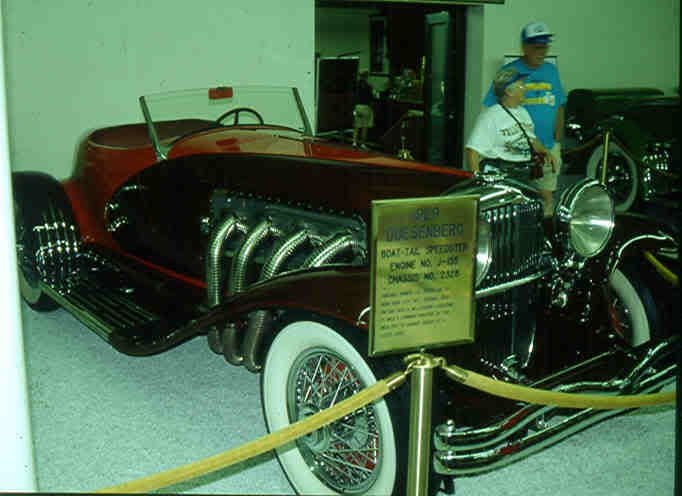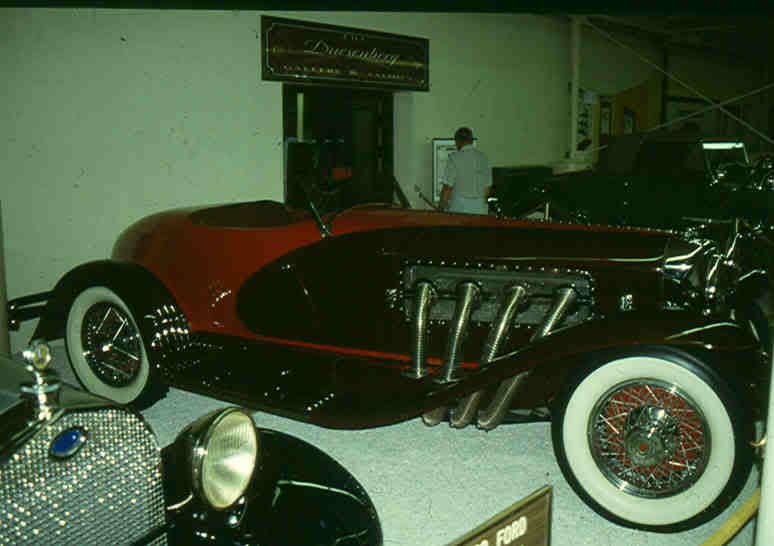 This car was my absolute favorite there. At that time there were round about 20 Model J Duesies on display. It was a fun-place to be.
Matt
---
Was man besonders gerne tut,
ist selten ganz besonders gut

Wilhelm Busch
Please Log in or Create an account to join the conversation.
Moderators:
Joe Holderman
Time to create page: 0.126 seconds